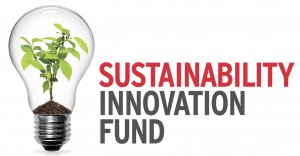 The Sustainability Innovation Fund supports initiatives that advance York's Sustainability Strategy.
We are pleased to announce a new Sustainability Innovation Fund (SIF) to support projects on the York University campuses that advance the Sustainability Strategy and build a culture of sustainability while tackling real-world challenges through innovative solutions. This fund will create opportunities for the York University community to actively engage in sustainability initiatives and utilize the campus as a living lab, empowering individuals to be agents of change and take meaningful steps to reduce our impact on the planet.
Funding
For the inaugural academic year 2019-2020, the Sustainability Innovation Fund has $50,000 sponsored by the Office of the President. A selection committee will evaluate the applications through the Proposal Assessment Rubric and allocate funding to projects.
Criteria & Eligibility
Advance York University's Sustainability Strategy
Impact

It is recommended that teams define key performance indicators (KPIs) and/or other metrics of success in the project plan.

Innovation

Creative projects that leverage new strategies and/or technologies are preferred.

Scalability

The funds are meant to be seed funding for projects which have the ability to scale across the University, to other institutions, the surrounding community, or even globally following completion. The project should demonstrate how the project will continue once the funds have been used.

Connection to the campus and/or local community

Successful projects will have a direct connection to the campus or surrounding community. Projects should be using the campus or local community as a test bed to pilot new strategies or technologies or to gain new insights.

Project team

All members must be affiliated with York University. All team members should be integral to the project mission. In the project plan, teams must include a clear plan for how the team will work together throughout the project period and the key contributions of each team member.
Please note the following are a list of non-eligible projects
Projects requesting on-going operating expenses;
Projects that solely benefit an individual and not the community;
Projects that have already been completed.
SIF Funding Application
All proposals for the Sustainability Innovation Fund must be submitted to the Office of Sustainability.
Proposal Application Form & Proposal Assessment Rubric:
2019-2020 Sustainability Innovation Fund - Application Form
Application Deadline: Thursday, October 31 at 4 p.m.
Applications must be saved as a single PDF format file and sent by email to the
Office of Sustainability at sustainability@yorku.ca
Questions?
Please contact:
Nicole Arsenault
Program Director, Sustainability
narsenau@yorku.ca
416-736-5866
*Another funding option to consider for your project is the Academic Innovation Fund (AIF)