2019-2020 Upcoming Speakers:

Seminar # 4 - In Partnership with Indigenous Studies
Date: Thursday, February 27, 2020
Time: 11:30 am - 12:30 pm
Location: 140 Health Nursing & Environmental Studies (HNES)
Presenter: Professor Ruth Koleszar-Green
Title: It is all about the Relationships
Biography:
Ruth Koleszar-Green is an Assistant Professor in the School of Social Work at York University. Ruth uses She/her pronouns. She is the co-chair of the Indigenous Council at York University and the Special Advisor to the President on Indigenous Initiatives. She is an activist turned accidental academic. Koleszar-Green identifies as an urban Indigenous person, and is a citizen of the Haudenosaunee Confederacy. She is from the Mohawk Nation and is a member of the Turtle Clan. She was born a Canadian but was 1/2 disenfranchised when she was 10 years old. By the time she was 34.5 years old she was completely disenfranchised. She acknowledges the privileges she gets in a world of identity politics to be governed by legislation that is 100 years older than she is! She also acknowledges her paternal Celtic heritage. Koleszar-Green likes to think about Indigenous education and social issues that impact Indigenous communities. She has a PhD from OISE in Adult Education and Community Development, an MSW and a BSW from Ryerson.
Seminar # 5
Date: Thursday, March 26, 2020
Time: 12 - 1 pm
Location: 519 Kaneff Tower
Presenter: Professor Charles Hopkins, UNESCO Chair in Reorienting Education towards Sustainability
Title: Me and the SDGs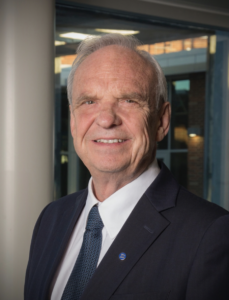 Abstract:
This presentation will highlight the UN/UNESCO concept of Education for Sustainable Development (ESD). ESD with its elements of education, public awareness and training are crucial in creating a more sustainable future for all. The ESD movement has grown from its inception at the Rio Earth Summit in 1992 to being recognized as a key enabler to achieve all of the SDGs in the 2030 Agenda. Now, within the contextual framework of ESD we need to understand the climate crisis and its projections for #FridaysforFuture Generations as well as the implications of global citizenship. If we want to make a difference, we must build our strategies knowing our past, being aware of the current realities and striving towards appropriate collaboration in the future.
-----------------------------------------------------------------------------------------------------------------
PAST SESSIONS:
Seminar # 1
Date: Thursday, September 26, 2019
Time: 12 - 1 pm
Location: Health Nursing & Environmental Studies (HNES) Room 140
Presenter: Dr. Dianne Saxe
Title: Climate Changes Everything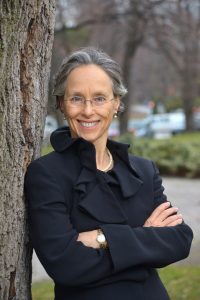 Abstract:
Dr. Dianne Saxe is one of Canada's most respected environmental lawyers, and was the Environmental Commissioner of Ontario from 2015 to 2019. She was appointed unanimously by all MPPs to report to the Legislature on Ontario's environmental, energy and climate performance, and to be the guardian of the Environmental Bill of Rights. She is now heading Saxe Facts, a business providing strategic advice and presentations on climate, energy and environment. Dr. Saxe was appointed a McMurty Fellow for the 2019-2020 academic year with the Faculty of Environmental Studies and the Osgoode Hall Law School. Dr. Saxe's will present on the climate emergency, energy and the environment, afterwards there will be an opportunity for discussion and questions.
October 4, 2019 Update:
Thank you to everyone who attended the incredibly informative seminar with Dr Dianne Saxe. Many of you have asked us for her slides - and she has graciously agreed to share them, please use the following link to access them.
Seminar # 2
Date: Thursday, October 31, 2019
Time: 12 - 1 pm
Location: Ross South 167
Panel Presentation: Professor Darryl Reed; Madison Hopper, Course Instructor and Marketing Coordinator at Equifruit and Bill Barrett, Planet Bean
Title: Fair Trade – University Partnerships: Their variety and their Importance

Abstract:
York University will be celebrating the fair trade movement during Fair Trade Week and will feature a panel discussion for the Sustainability Seminar.
Bill Barrett from Planet Bean will be discussing his experience of working with different Universities, in addition to being a Board member of Fair Trade International.
Madison Hopper will be discussing her experience as part of Fair Trade Toronto, Fairtrade Canada as well as working for a Fair Trade Business.
Professor Darryl Reed will speak about Fair Trade research, as well as different aspects of fair trade education at Universities through course work and experiential education programs.
Seminar # 3

Date: Thursday, November 28, 2019
Time: 12 - 1 pm
Location: Health Nursing & Environmental Studies (HNES) Room 140
Presenter: Dr. Sheila Colla
Title:
A Bee New Deal: Moving past socio-cultural challenges in pollinator conservation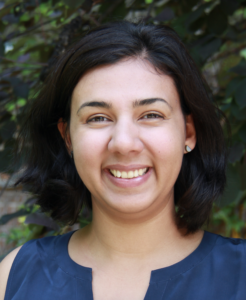 Abstract:
Pollinator declines have become one of the most ubiquitous environmental problems discussed among policy-makers, ENGOs and the public over the past decade. As such, resource-intensive programs and policies have been developed to "save the bees". However, these initiatives often focus on specific narratives influenced by industries which does not always align with the science. They also do not consider other knowledge systems nor do they use a social justice framework. Dr. Colla will talk about where we've gone wrong in our attempts to save bees despite intense political and public will, and she will explain how we can move forward to conserve them and the ecosystem services they provide.