2019-2020 Upcoming Speakers:

Seminar # 1
Date: Thursday, September 26, 2019
Time: 12 - 1 pm
Location: Health Nursing & Environmental Studies (HNES) Room 140
Presenter: Dr. Dianne Saxe
Title: Climate Changes Everything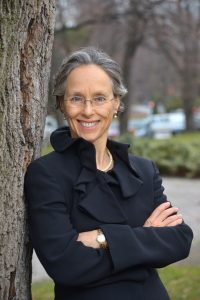 Abstract:
Dr. Dianne Saxe is one of Canada's most respected environmental lawyers, and was the Environmental Commissioner of Ontario from 2015 to 2019. She was appointed unanimously by all MPPs to report to the Legislature on Ontario's environmental, energy and climate performance, and to be the guardian of the Environmental Bill of Rights. She is now heading Saxe Facts, a business providing strategic advice and presentations on climate, energy and environment. Dr. Saxe was appointed a McMurty Fellow for the 2019-2020 academic year with the Faculty of Environmental Studies and the Osgoode Hall Law School. Dr. Saxe's will present on the climate emergency, energy and the environment, afterwards there will be an opportunity for discussion and questions.
October 4, 2019 Update:
Thank you to everyone who attended the incredibly informative seminar with Dr Dianne Saxe. Many of you have asked us for her slides - and she has graciously agreed to share them, please use the following link to access them.